Wellness-Check Access Control Kiosk
Elo can help simplify access control and visitor management with wellness-check access control solutions. With Elo's modular platform, you can easily deploy a wellness questionnaire using EloView® and a temperature reader to provide initial, real-time checks prior to entry for self-service employee and guest screening.
Business Security Needs in the 'New' Normal.
In a world where social distancing, preventative measures and limiting virus contamination are paramount, corporations need to help ensure their premises is safer. Streamline your facilities security administration and increase human safety with our modular platforms that can enable a variety of capabilities from wellness screening to building access.
Elo Access App
Easily deploy a customized wellness-screening questionnaire to get up and running quickly. With the Elo Access App, you can tailor questions to screen employees and visitors at entry to assess wellness related concerns.*
Get it Now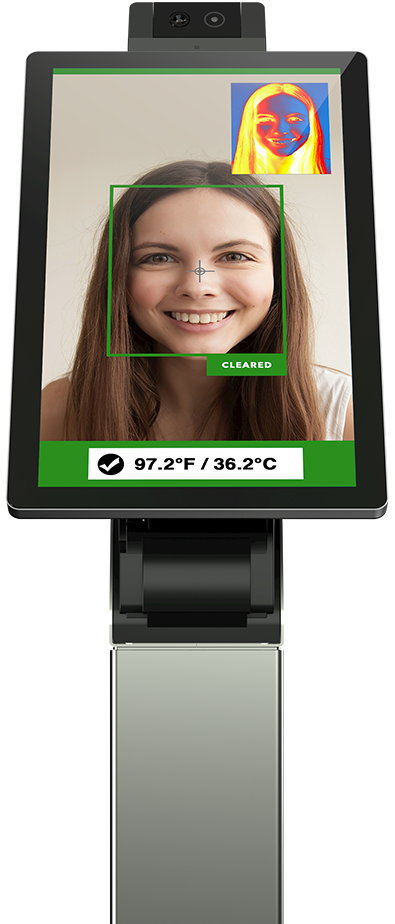 Temperature Sensor Pro
Utilizing an infrared bolometer and 2D camera, the Temperature Sensor Pro uses heatmap temperature reading technology - all in an easy to attach Elo Edge Connect accessory. The temperature sensor can detect faces, automatically adjust based on height, and output temperature data for each person detected in the field of view (FOV).**
Available late October 2020.
Learn More
Purpose-Built
to Configure
Elo makes it easy for customers to quickly create and deploy self-service solutions. Designed as a modular, enterprise-ready platform – simply select the stand, touchscreen, Elo Edge Connect™ accessories and software of choice.
Benefits of Interactive Access Control Solutions
Increase employee
and visitor safety

Create efficiencies and
eliminate paper-based processes

Reduce the cost
of visitor management

Limit risk
of viral spread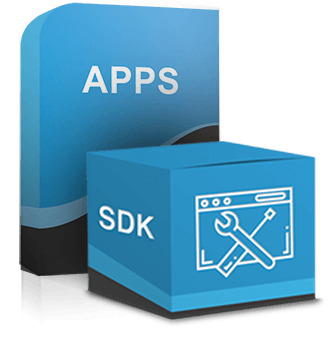 Software Integration Ready
Our software-agnostic platform can integrate with popular Android or Windows-powered access control and visitor management software applications. And for complex solutions including reporting, facial recognition and third-party integrations, partners can leverage Elo's SDKs to create seamless communication between their software and Elo hardware.

2D cameras • Barcode Scanner • Status Light • Fingerprint Reader • Magnetic Stripe Reader.
Automate Deployment
and Management with EloView
EloView® allows you to deploy and securely manage your entire network of Android-powered systems from anywhere — across multiple locations and entrances. The ability to deploy, update and maintain devices remotely strengthens security and increases solution flexibility without the need to place operational burden on reception personnel.
Fast

Simplify device installation & implementation with automated deployments

Easy

Open platform for integration with your CMS, POS & MDM tools

Scalable

Manage your entire omnichannel experience through one platform

Secure

Secure public screens with kiosk mode to lock down preferred content
* Screening questions for the Elo Access App are the responsibility of the user, who must confirm compliance with applicable data privacy, medical data privacy, and employment laws and regulations, including HIPAA compliance. Not available in all areas.
** The Elo Access Temperature Sensor is not intended to diagnose, treat, cure, mitigate, or prevent any disease or health condition, including COVID-19. An indication of an elevated body temperature should be confirmed by a secondary evaluation method (such as a non-contact infrared thermometer or clinical grade contact thermometer). Use only as directed; various environmental and methodological factors can impact thermal imaging. HIPAA compliance is responsibility of user. This is not an FDA-approved device. Not available in all areas.
Get Started With Elo Today