February 15, 2019
Elo Wins Reseller Choice Award for Canada for Sixth Consecutive Year
< Go Back
Elo Wins Reseller Choice Award for Canada for Sixth Consecutive Year
Elo is the winner of E‐ChannelNEWS's Best POS Vendor in the 2018 Reseller Choice Awards for Canada, making this the sixth consecutive year to win the title. With over 600 vendors nominated, channel partners voted Elo as the top vendor for POS. For 12 years, the Canadian channel partners have voted for their favorite vendors and distributors in over 70 categories. This is the largest such channel survey in Canada, with no subjective or third‐party influences on the results.
This award reflects Elo's innovation in POS, which provides retailers the tools needed to create in‐store experiences that engage customers and drive sales. Companies rely on Elo to deploy engaging, unique in‐store experiences, with the ability to choose, configure, connect and control their devices anywhere.
In January, Elo announced new offerings within the full Elo platform, notably the versatile EloPOS system for Windows. This versatile system combines modern aesthetics, modular flexibility, and commercial‐grade durability. It boasts a 15.6‐inch touchscreen, Intel's 8th‐generation processors, and an integrated expansion hub to connect customer‐facing displays, payment readers, printers, cash drawers, barcode scanners, and scales. From traditional POS to self‐service applications, and backed by Elo's standard 3‐year warranty, the EloPOS™ system delivers the reliability needed for today's commercial use.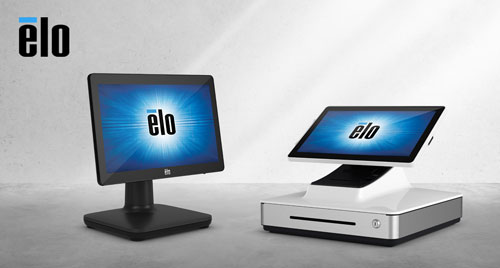 Retailers can elevate their POS experience with Elo's powerful touch products, easily taking payments and engaging shoppers like never before. Elo's unmatched configurability is one of the key reasons why Elo is everywhere.
To learn more about Elo's POS solutions, contact us here.