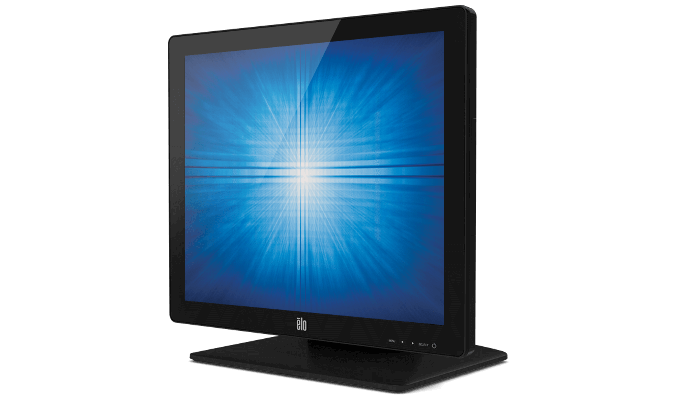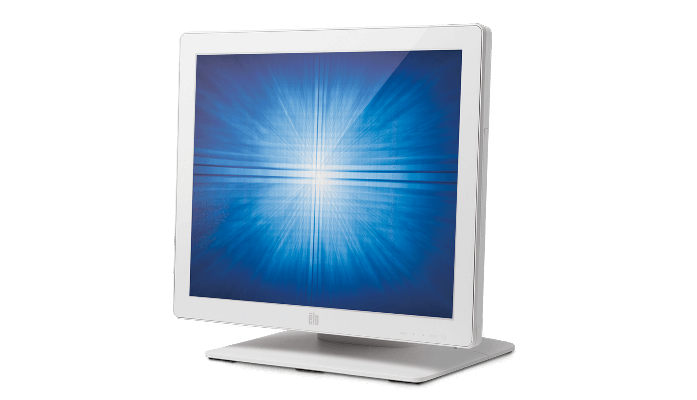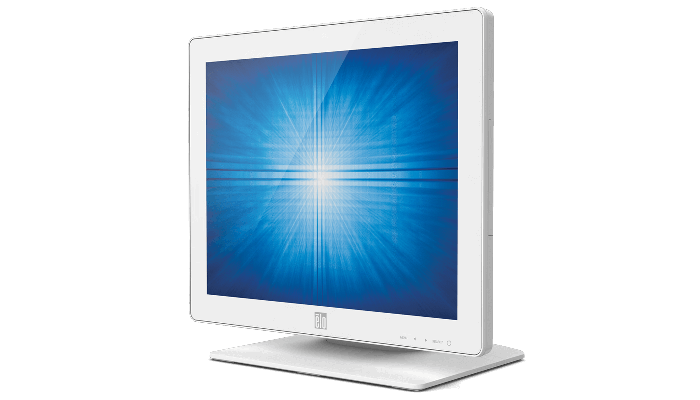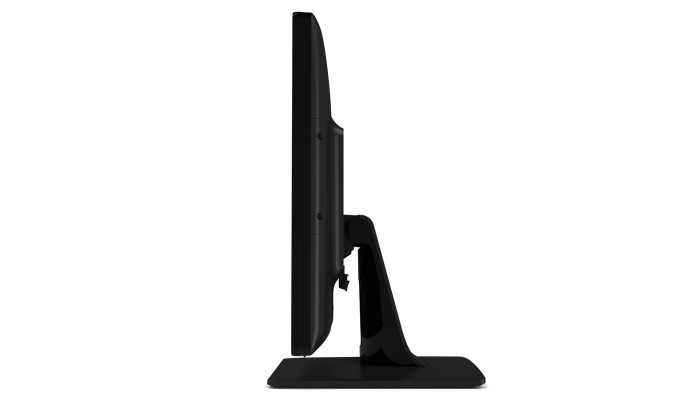 1717L 17" Touchscreen Monitor (Discontinued December 2018)
Overview
The Elo 1717L standard format touchscreen monitor is built to withstand the rigors of continuous public use with a rugged built-for-touch design. Its stylish, thin and modern look, coupled with a retail-focused feature set and is an attractive solution for commercial touchscreen monitor needs. The 1717L is well suited for point-of-sale, point-of-information, point-of-service, interactive signage and loyalty systems. The touchmonitor is environmentally friendly, lightweight and uses less power with state-of-the-art LED backlights in the display panel.
Integrated touch.

The 17-inch touchscreen monitor offers a choice of four touchscreen technologies. AccuTouch® five-wire resistive is widely used in retail and hospitality environments based on its proven ability to survive splashing liquids, food and grease. Both AccuTouch® five-wire resistive and IntelliTouch® surface acoustic wave (SAW) and IntelliTouch zero-bezel deliver the ultimate in optical quality for dry retail and hospitality applications. For a 10-touch tablet like experience, TouchPro® PCAP offers a clean edge-to-edge glass design perfect for multi-user interaction with fast and extremely sensitive responses right out of the box.

MSR ready.

The 1717L offers an optional three-track magnetic stripe reader (MSR), programmable to either HID or Keyboard Emulation (USB only), is easily installed by the user, providing an elegant, integrated solution and eliminating the need for external brackets or attachments.

Flexible mounting.

The Elo 1717L offers multiple mounting options to ensure installation flexibility including: wall- and pole-mount via standard VESA mount patterns as well as tabletop accommodations with the use of the desktop stand. Capped through-mount holes on the base of the touchmonitor ensure table-top security.
Other features.
Sleek and thin design with built-for-touch reliability
Flexible and space-saving
60% Energy savings using LED technology
Sealed touchscreen against dirt, dust and liquids
Removable base and mounting options including VESA, wall and pole-mounting
USB and RS232 serial connections
Typical power consumption: 20W, internal and external power options
Three-year standard warranty
Specifications
Technical

---

PCAP Black (Asia-Pacific & Japan) - E824217

Touch Technology & Capacity

PCAP (Projected Capacitive) - 10 Touch

17'' diagonal, Active matrix TFT LCD (LED)

13.3" x 10.64" / 337.92mm x 270.34mm

Other Supported Resolutions

640 x 480 @ 60Hz, 75Hz
720 x 400 @ 70Hz
800 x 600 @ 56Hz, 60Hz, 75Hz
1024 x 768 @ 60Hz, 75Hz
1280 x 1024 @ 60Hz, 75Hz

Horizontal: ±85° or 170° total / Vertical: ±80° or 160° total

LCD panel: 250 nits
PCAP: 225 nits

Response Time-total (typical)

Accessible through switches along the bottom:

Controls: Menu, Up, Down, Select

Settings: Contrast, Brightness, H position, V-Position, Auto-Adjust, Aspect Ratio, Sharpness, Color, Temperature, Clock, Phase, OSD timeout, OSD Language, Recall, Defaults

Languages: English, French, Italian, German, Spanish, Japanese, Traditional Chinese, Simplified Chinese

Lockouts: OSD, Power

Analog VGA on Female DB-15 connector

Horizontal: 31.5-80 kHz
Vertical: 56-75 Hz

Power Consumption (Typical)

Monitor Only
ON: 16W
SLEEP: 3.0W
OFF: 0.5W

AC: 100-240 VAC, 50/60 Hz; DC: +12VDC ±5%

AC: IEC 60320 C6 / DC: Coaxial power jack (2.0 mm pin diameter, 6.4 mm barrel diameter)

Adapter Input Voltage Range

Monitor Dimensions (with Stand)

15.43" x 8.38" x 14.24" / 391.9mm x 215.4mm x 361.6mm

20.12" x 9.17" x 20.08" / 511mm x 233mm x 510mm

0°C to 40°C / 32°F to 104°F

20°C to 60°C / -4°F to 140°F

Operating: 20% to 80%; Storage: 10% to 90%

Touchscreen sealed to bezel; Touchscreen sealed to LCD

50,000 hours demonstrated

75 mm VESA mount
Capped through-mount holes

4 year warranty coverage - Elo P/N: E898247
5 year warranty coverage - Elo P/N: E898449
3 year warranty coverage + AUR - Elo P/N: E898648
4 year warranty coverage + AUR - Elo P/N: E894921
5 year warranty coverage + AUR - Elo P/N: E895125

Regulatory approvals and declarations

UL, cUL, FCC, IC, CCC, CE, VCCI, KCC, e-Standby, CoC, BSMI Mark, CB, RoHS, China RoHS, RCM, Argentinian S-Mark, WEEE

QIG, Japan Class-B TM info sheet, User Manual CD, VGA cable (DB-15 male to DB-15 male), USB cable (USB Type A plug to USB Type B plug), power cable, IEC 60320-C5 to NA/EU plug, Stand base assembly, Filler Plate

Replacement DC Power Supply

The monitor may be powered with DC voltage. An optional 12V DC power brick, Elo P/N: E005277, is available at additional cost.

North American & EU power cables included. UK AC power cables included with P/Ns available for EMEA.

China: E030476
Japan: E849156 (3-pin to 2-pin adapter: E351985
UK: E235317
Taiwan: E637694

Touch/Video/Audio/Accessory Cables:

Detachable touch and video cables are included.

Magnetic Stripe Reader (Black MSR) – Elo P/N: E500356

1717L VESA Mount Plate (Black) - Elo P/N: E000405
Mounting Bracket for 0700L as Rear-Facing Display - Elo p/n: E332358
1717L Replacement Stand (White) - Elo P/N: E061177
1717L Replacement Stand (Black) - Elo P/N: E904304
---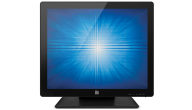 E824217 (Asia-Pacific & Japan)
Black
USB
No-Bezel
Anti-glare
Projected Capacitive
No Configurations found.
Get Started with Elo Today.