Enhance Patient Care Everywhere It Matters
Elo offers touchscreen solutions for a variety of healthcare applications. From patient check-in and nurse stations to medical devices
and telemedicine equipment, streamline your healthcare administration and enhance the patient experience with our versatile solutions.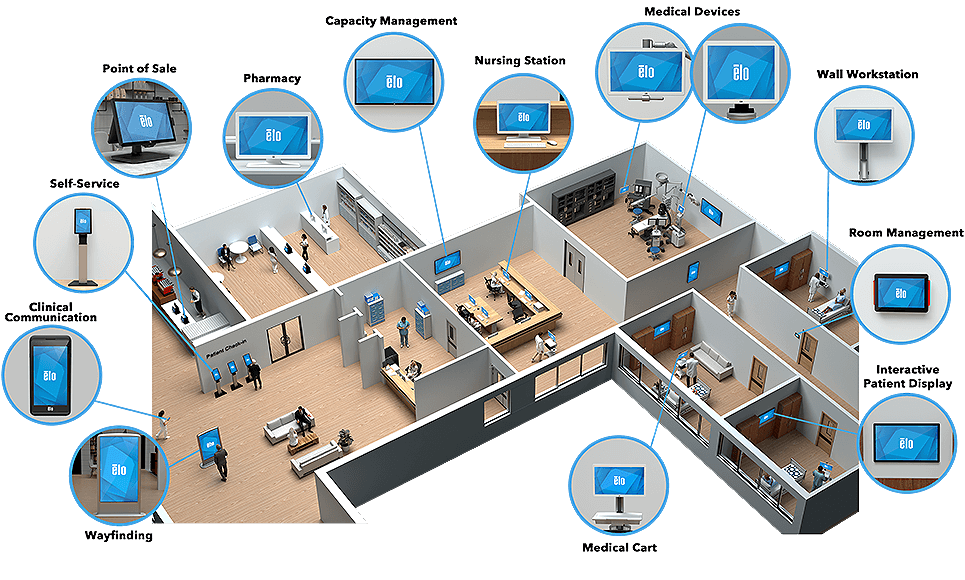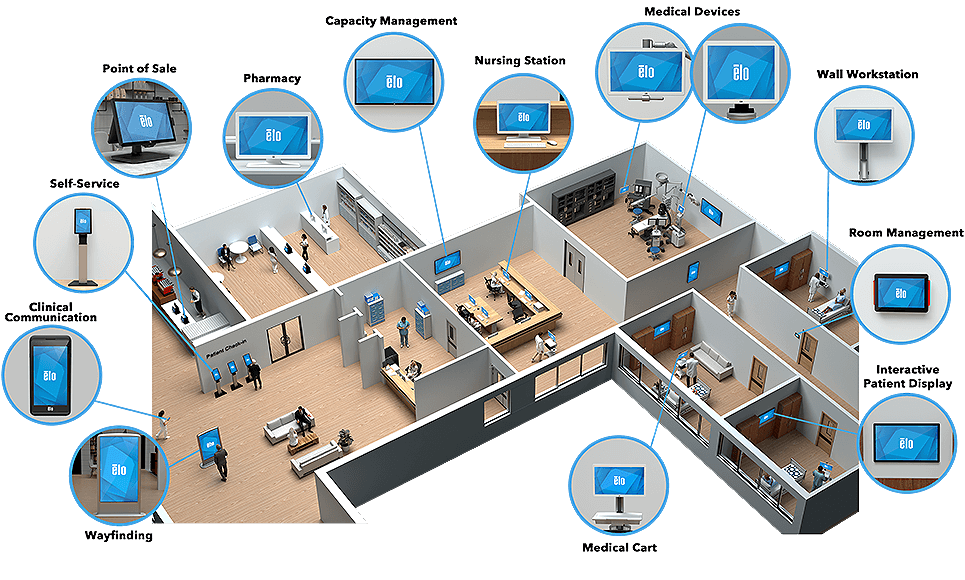 Benefits of Interactive Experiences in Healthcare
More deeply engaged
patients in their treatment
and recovery

Increase patient
satisfaction & decrease
wait times

Create efficiencies &
eliminate paper-based
processes

Reduce the cost
of patient care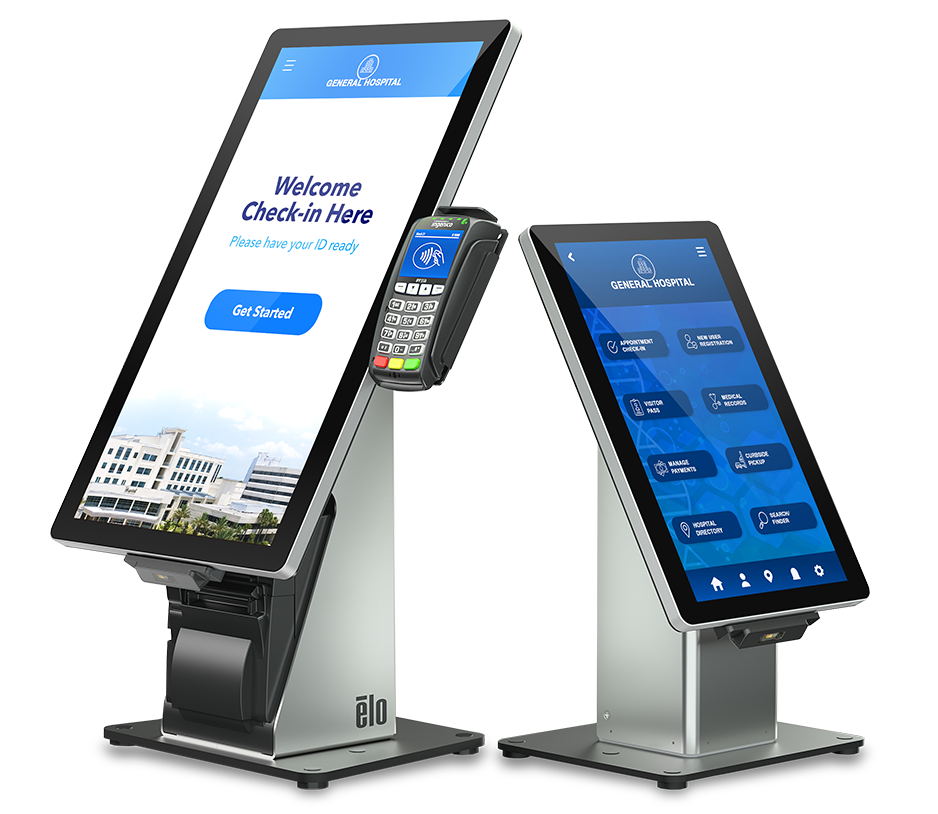 Simplify Patient Check-In
with Self-Service
Enhance patient check-in with Elo's modern medical self-service platform and your preferred software. Elo's medical kiosk enables patients to easily check temperature, identify themselves, add insurance information, complete consent forms and make payments. This purpose-built healthcare kiosk offers an easy to clean and cost-effective design that is simple to deploy and manage – enabling caregivers to spend more time on patient care.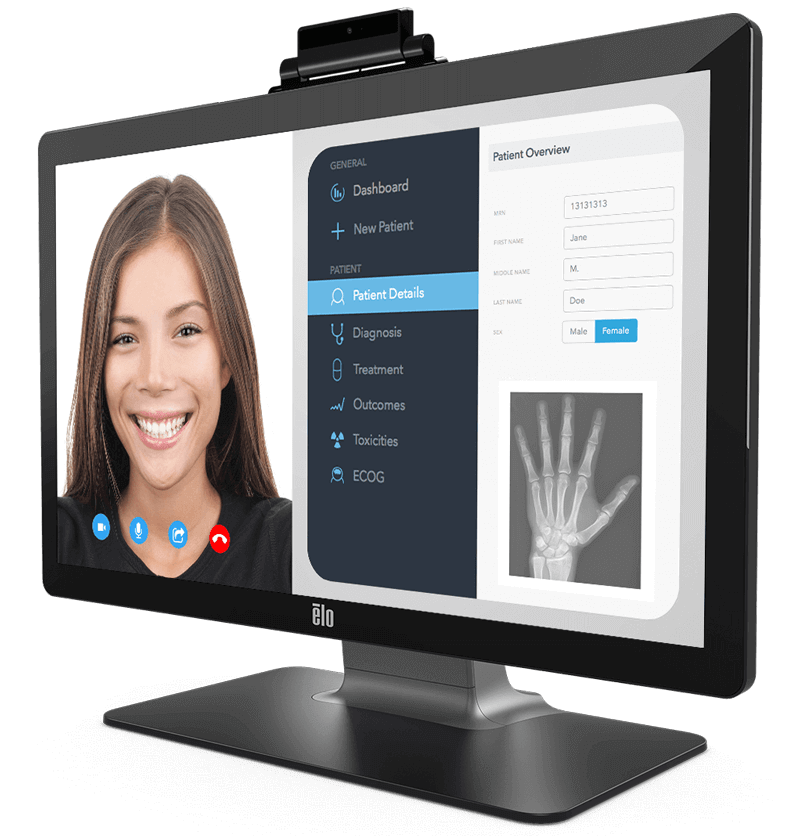 Virtual Health
Virtual health solutions provide convenient access to healthcare providers to help save time, increase satisfaction and deliver a lower cost of care. Whether from a medical cart, in a physician's office or in a patient room, pair Elo's interactive displays with the Edge Connect Webcam to help engage, educate and personalize care for patients outside traditional office visits.
Patient Room of the Future
Replace your whiteboard with a modern interactive information hub capable of communicating care plans, staff assignments, medical records, lab results, imaging and more - unifying key patient care components in one solution. With Elo's software agnostic solutions, you can add your apps of choice to better engage patients and streamline care.
Medical-Grade
Monitors
The 03-Series Medical Grade Displays merge best-in-class touchscreen technology with DICOM Part 14 functionality to help enhance clinical review for healthcare providers while increasing patient engagement. With a compact form factor and sleek design, the touchscreen medical monitors are well-suited for EMR documentation, image viewing, clinical collaboration, medical self-service, deployment within the laboratory and pharmacy and for integration into medical devices.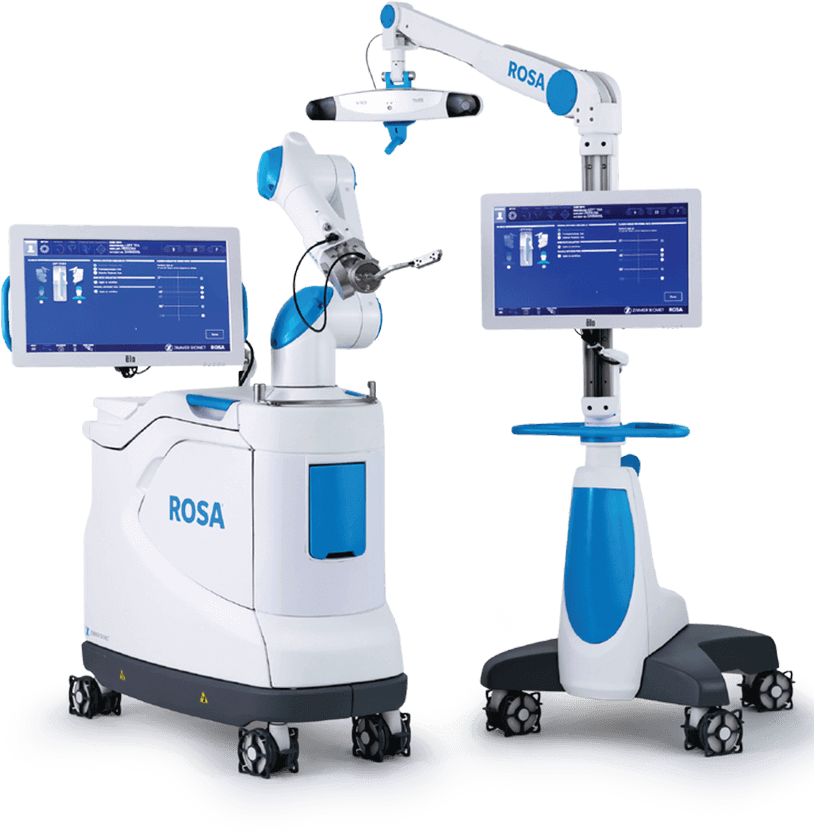 Medical Device Ready
With a full line of touch technologies and display solutions, Elo can help develop and customize products for almost any medical device including ventilator monitors, anesthesia monitors, medical diagnostic displays, medication dispensers, healthcare kiosks and more. From operating rooms to patient rooms, laboratories and anywhere healthcare is provided, Elo products are well-suited for medical applications where consistent and long-lasting quality and touch performance are critical.
Nurse Station

Manage patient requests, reduce paperwork, and improve the accuracy of nursing handovers. Our interactive solutions enable medical professionals to monitor task fulfillment and measure staff performance, all while remaining easy to use and maintaining a functional work space.

Capacity Management

Improve the quality and timeliness of care by helping to align caregivers and patients. By introducing interactive technologies to support capacity management, healthcare providers can streamline staffing and better plan for patient admissions, discharges and transfers.

Pharmacy

Because accuracy is essential for patient safety, a touch interface is the fastest, easiest way for pharmacists to receive, fill and double-check orders before medications are dispensed. With Elo's interactive pharmacy monitors you can help improve operations, enhance patient care and lessen the burden on staff.
Healthcare Customers
Get in touch today.

Fill out the form below and we will contact you to create a personalized solution tailored to your business need.