Touchscreen
POS Systems
for Android, Windows or Linux.
Elo has been developing touchscreens for over 50 years that are purpose-built for interactivity and designed to survive the demands of continuous public use.
Contact us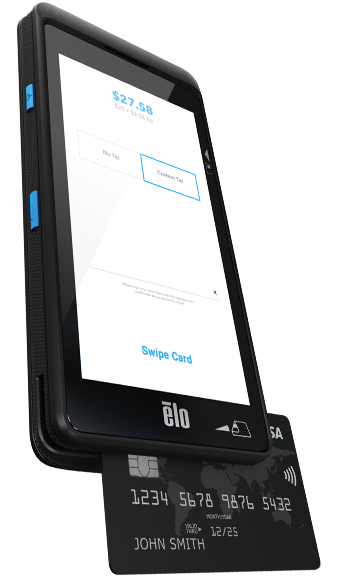 Take payment anywhere
with mobile devices.
Mobile computers help businesses maximize operational efficiency and customer satisfaction by enabling employees to line-bust, manage inventory and fulfill mobile orders. With Elo's enterprise-grade, Android mobile solution, you get one device that does it all.
Explore mobile devices

All-in-one
POS system.
Choosing a POS system impacts technology decisions throughout the store, making it critical to consider the broad use of technologies at every touchpoint. Elo delivers industry-leading POS touchscreen monitors, POS all in one touchscreen computers and powerful mini PCs that combine style, performance and flexibility. Create the stack that fits your business.
Explore POS Terminals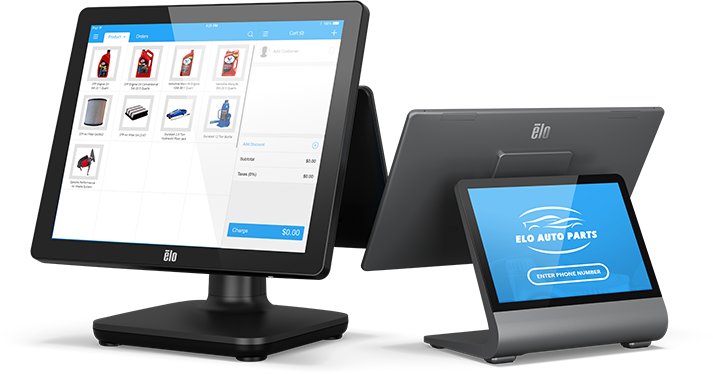 Sell more with
self-service kiosks.
Enhance the shopping experience with minimized wait times and increased order accuracy by offering self-checkout to customers. Elo's modular interactive kiosk solutions offer innovative ways to adapt your experience to meet consumers' changing behavior for a variety of applications, including self-order, POI and endless aisle.
Explore self-service kiosks

Get advice from the experts.
Create your interactive experiences
on Elo's Unified Architecture.
From POS and self-checkout to mobile devices, Elo's purpose-built product
lineup allows businesses to solve all of their interactive needs on one
seamlessly integrated platform.
Learn more
Industry-leading POS
software providers choose Elo.
We're agnostic. Whether you already have your POS software or are looking for
a new partner, we have a solution for you.



Your point of sale
touchscreen partner.
Your success is our success. We work side-by-side to help ensure
selection, deployment and updates are executed properly so you can
focus on your business.
Get started today

Get in touch today.
Fill out the form below and we will contact you to create a personalized solution tailored to your business need.