Elo Edge Connect™ Webcam
The Elo Edge Connect Webcam makes it is easy to implement facial recognition applications. From offering customers tailored menus, loyalty discounts and augmented experiences to supporting visitors with virtual assistants, increasing customer satisfaction is simple with the Webcam. With full HD video, an 8MP USB camera, integrated microphone and compatibility with standard USB Video Class (UVC) drivers, the webcam is designed to seamlessly integrate with a variety of Elo interactive displays making it easy to develop solutions across form factors.
Easy Installation
Built on the Elo Edge Connect platform, the Webcam can be easily integrated with a
variety of Elo touchscreens. Simply attach, orient the webcam and get started.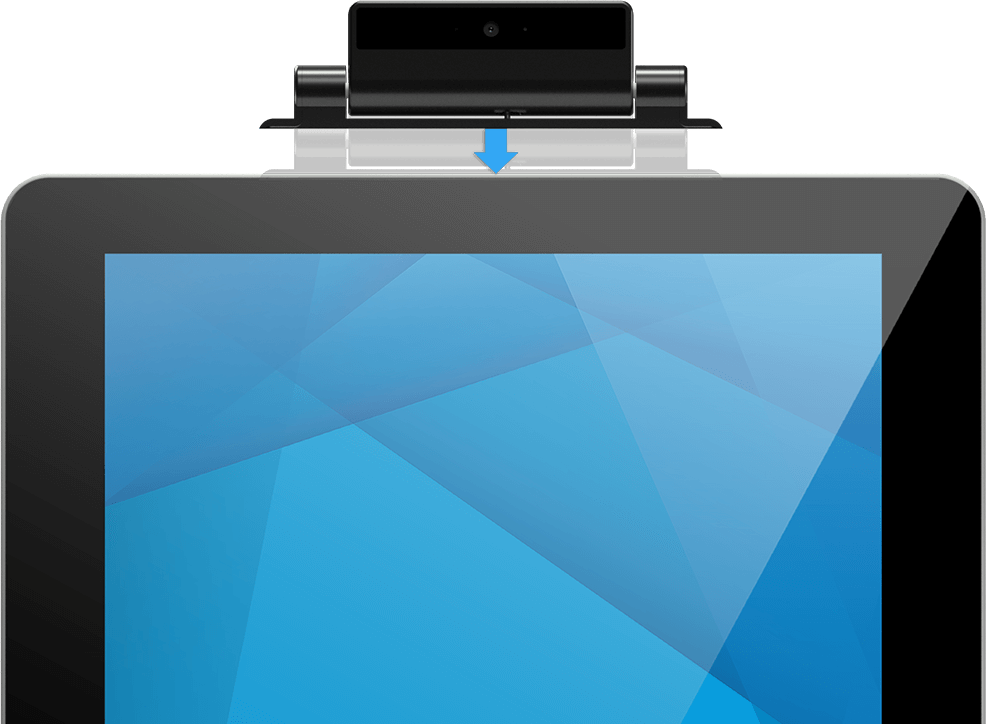 Modular
Our modular design provides our customers with the building blocks to configure a multitude of solutions* - making it easy to deploy a variety of solutions from self-service and virtual assistants to augmented reality experiences. Enhance the way your customers and employees interact in-store and at work by deploying a new generation of interactive technologies.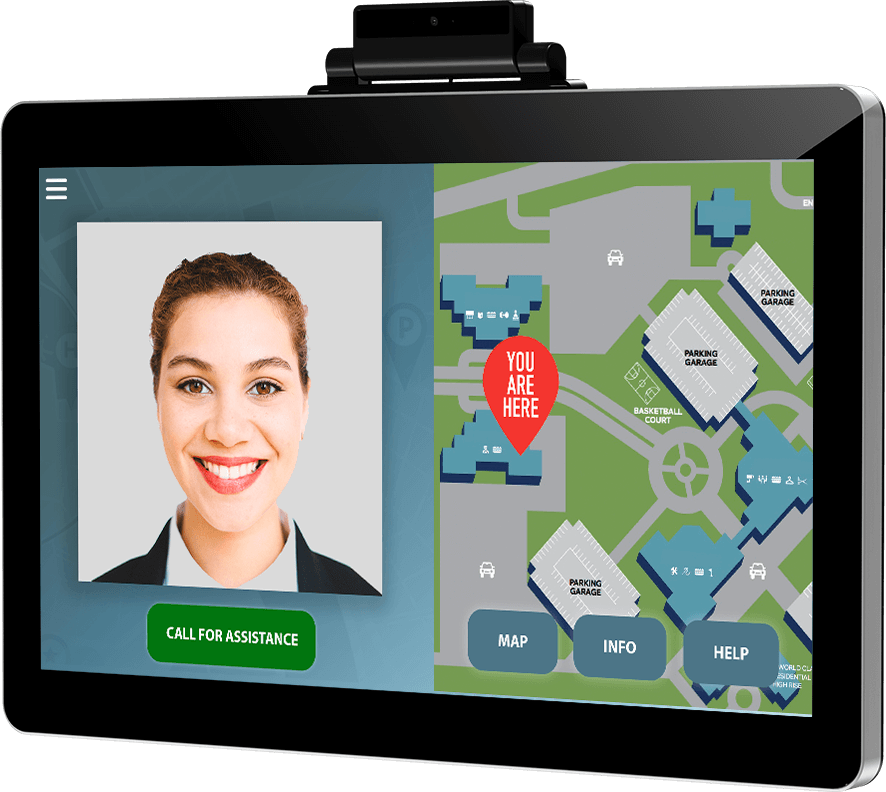 Virtual Assistant
To maintain social distancing, companies are implementing virtual assistants across stores, offices and entertainment venues, allowing visitors and customers to interface with remote personnel for help. From chatting with an on-demand receptionist to gaining access to a building or receiving a personalized consultation from a pharmacist about a medication, the Elo Edge Connect Webcam enables a personal connection.
Personalized Experiences
With facial recognition technology, businesses can delight their customers with a personal touch. They can deliver a menu tailored to recent orders, provide personalized recommendations for complementary items and offer exclusive loyalty rewards to both enhance their customers' experience and drive sales.
Virtual Health
Virtual health solutions provide convenient access to healthcare providers to help save time, increase satisfaction and deliver a lower cost of care. Whether from a medical cart, in a physician's office or in a patient room, pair Elo's interactive displays with the Edge Connect Webcam to help engage, educate and personalize care for patients outside traditional office visits.
*The Webcam requires support of 3rd party software to enable solution capabilities.
Specifications
Technical

---

I-Series for Android
I-Series for Windows (2.0)
EloPOS
1002L, 1302L, 1502L, 1902L, 2002L, 2202L, 2402L, 2702L Touchscreen Monitors
3202L, 4202L, 4602L, 5502L, 5553L, 6553L Touchscreen Signage

8MP (3264 x 2448)
Full HD (1920 x 1080)
HD (1280 x 720)
VGA (640 x 480)

25 fps @ FHD - MJPG format
5 fps @ FHD - YUY2 format
30 fps @ HD - MJPG format
10 fps @ HD - YUY2 format

5 Plastic + IR Filter (6E)

Mechanical (M) - 79.2°±5%
Diagonal (D) - 74.4°±5%
Horizontal (H) - 62.3°±5%
Vertical (V) - 48.9°±5%

3.8" ~ 13" / 9.7 cm ~ 33 cm

Supported Operating Systems

Windows 7/8.1/10
MAC-OS X 10.4.8 or later
Android OS 7.1 or later
Linux with UVC (above linux-2.6.26)

USB HID Camera, No, SDK requirement

4.7" x 1.8" x 0.57" / 119.02 mm x 46.36 mm x 14.31 mm

6.9" x 4.5" x 2.7" / 175 mm x 114 mm x 69 mm

10°C to 40°C / 50°F to 104°F

0°C to 50°C / 32°F to 122°F

Operating: 20% - 80%
Storage: 10% - 90%

2D Webcam
2 Mounting screws
2 Mylar screw covers
QIG
---
Get Started with Elo Today.