2799L 27" Outdoor Open Frame
Outdoor kiosk ready.
Elo's 27-inch outdoor monitor, boasting 1500 NITs
brightness and IK10 vandal-proof rating, ensures 24/7
performance, even in direct sunlight. Readable with
polarized sunglasses, it thrives in extended temperatures.
Ideal for payment systems, signage, and charging stations,
this brilliant, optically bonded weatherproof monitor
features edge-to-edge glass for seamless outdoor
enclosure integration.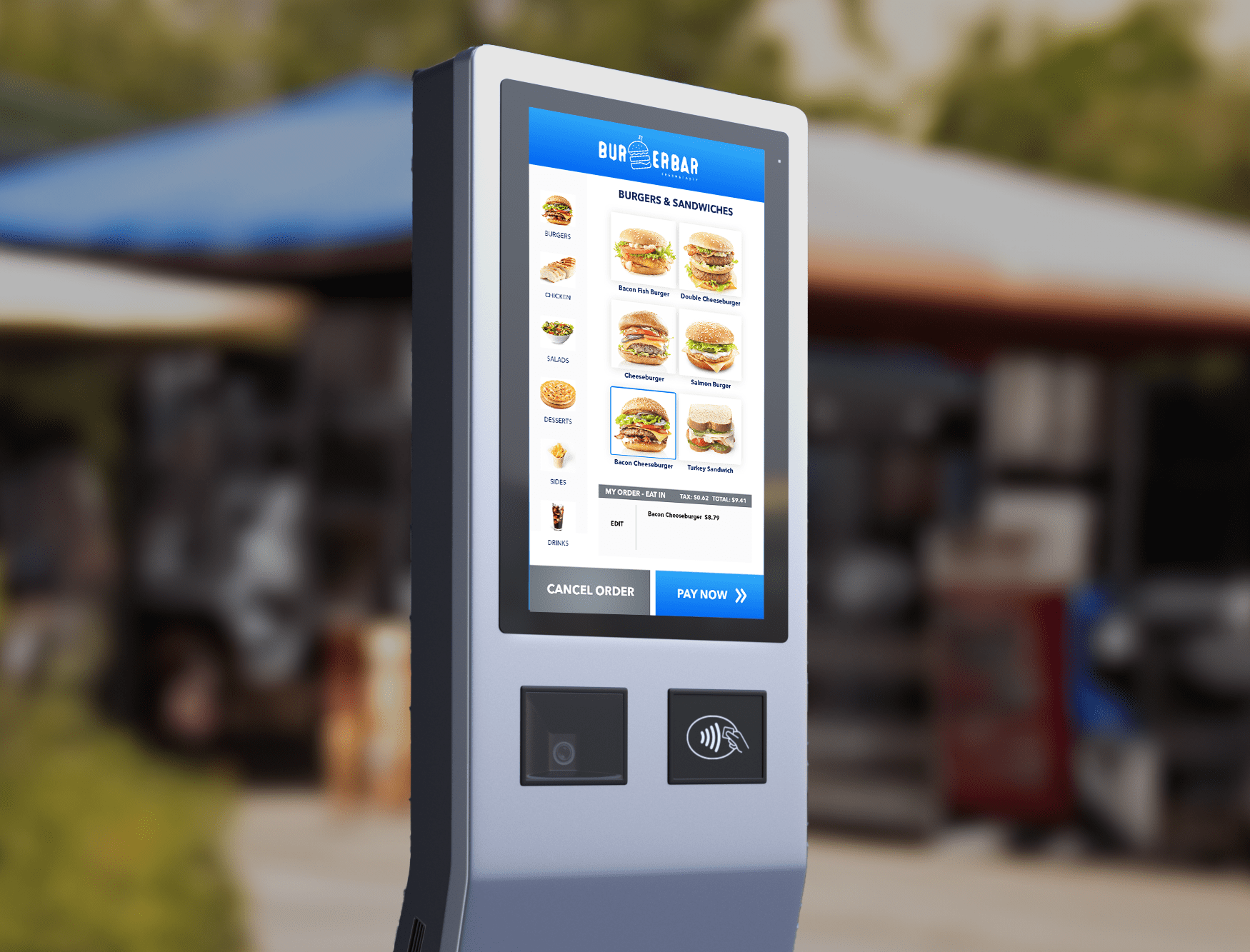 Ready for industrial

& commercial use.
Built-in Thermal
Protection
Compliant with
UL-60950 & IK-10
IP66
& Nema 4x
OEM Life Cycle
Support
Ready for
24/7 Use
27-inch weather­proof
touchscreen that covers
you from day to night.
Built to perform outdoors, Elo's 2799 weatherproof
monitor offers IP66 and NEMA 4X when integrated
into an enclosure as well as IK10 impact protection.
With extended operating temperatures from -20 to
60 degrees Celsius, the integrated outdoor digital
signage display can withstand harsh physical and
thermal requirements.
Sunlight readable monitor.
To provide unmitigated performance from day to night, the
ambient light sensor automatically adjusts the display's
brightness to optimize power consumption, extend the life
of the display and enhance the viewing experience.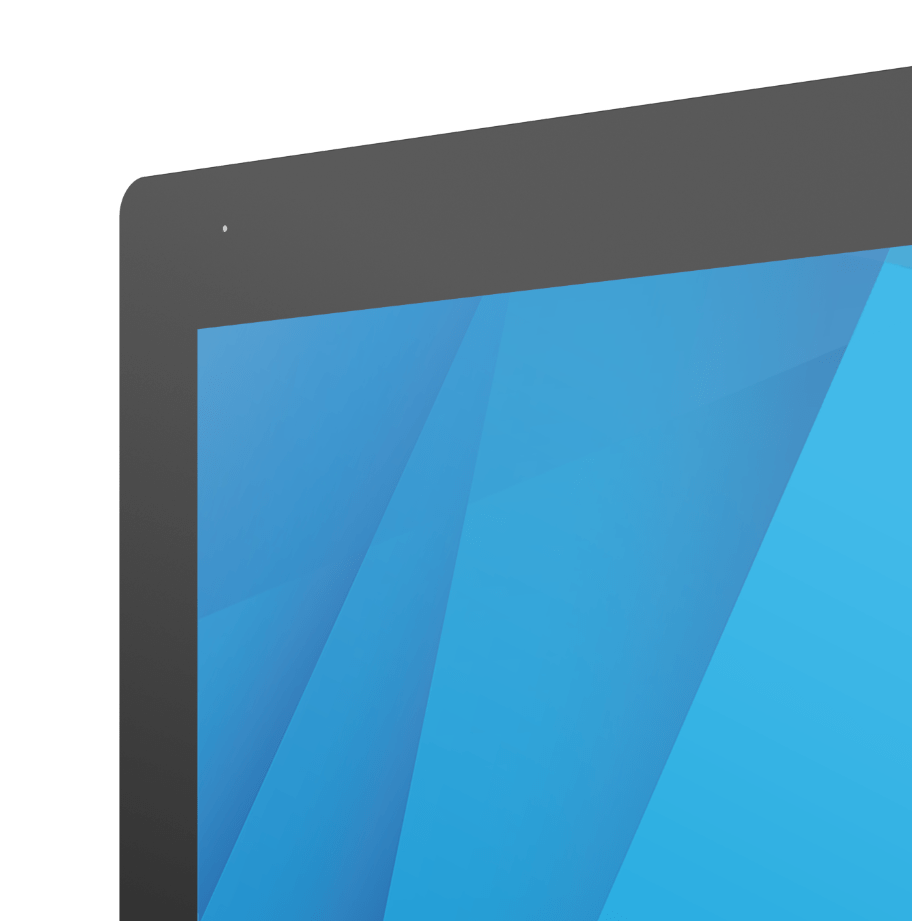 Outdoor kiosk
solutions.
Elo's 2799L outdoor monitor enables
you to create reliable outdoor kiosks that
will capture audiences and differentiate
your sunlight readable outdoor display.
Charging Stations
Payment & Ticketing
Vending Machine
Outdoor ATM & Banking
Wayfinding & Signage
Simplify kiosk deployment
and management.
Transform Elo touchscreens into an affordable, scalable,
single-architecture media platform with EloView® and the
Android Backpack. With simplified content-delivery and
remote-management capabilities, managing isolated
outdoor kiosks out-of-the-box is simplified.
Explore EloView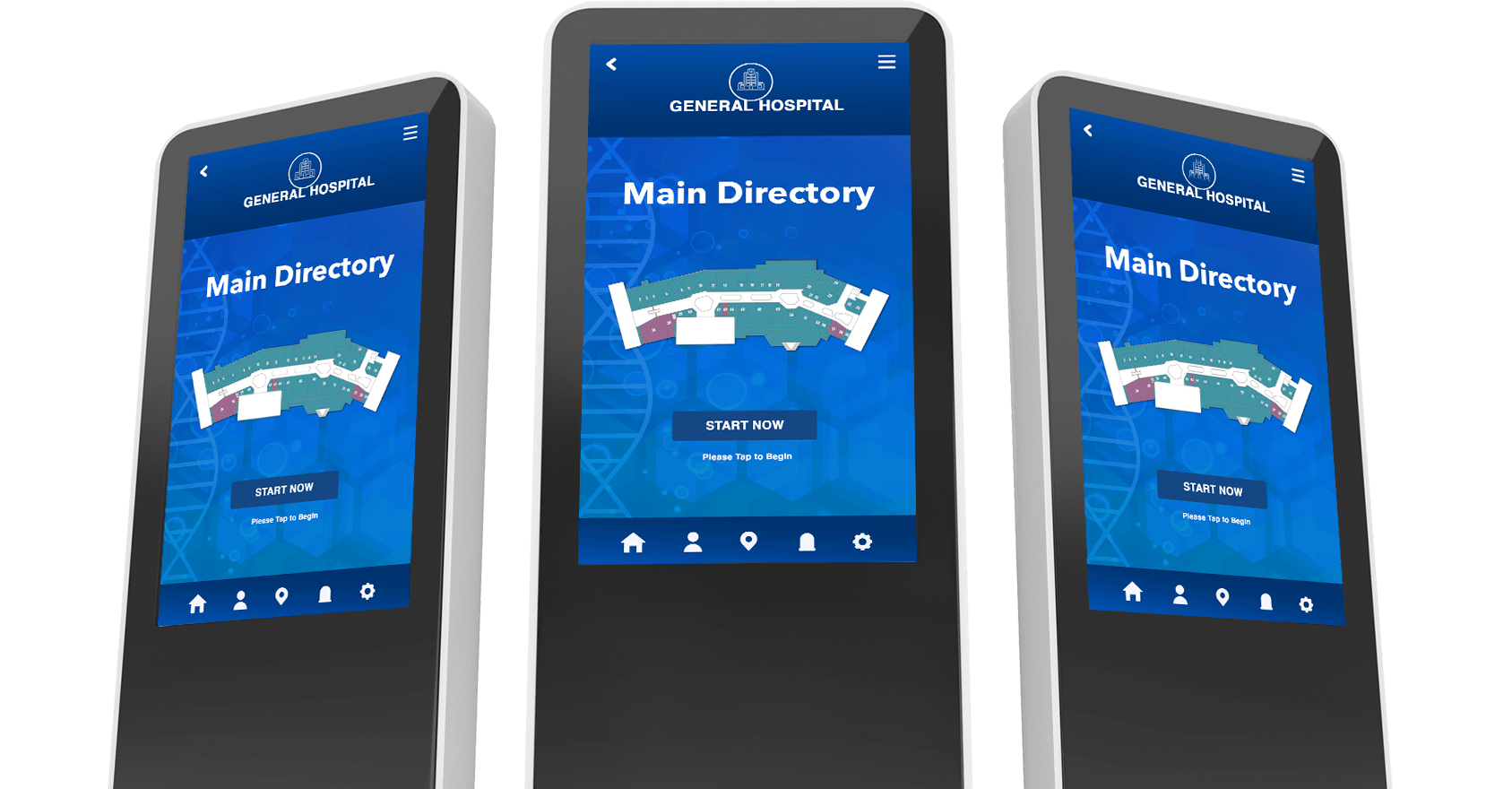 Powerful computing.
The Elo Backpack delivers a powerful, commercial-
grade Android 10 compute engine designed to simplify
the deployment of content, websites and Android-
based apps across your interactive experiences.
Purpose-built to fit in compact spaces, the Elo Backpack
boasts a small footprint in both size and weight to
secure inside any kiosk with the built-in VESA mount.
Scaling Elo's commercial Android platform across sizes
and form factors has never been easier.
Learn more

Take advantage of
Elo's feature-rich
Android ecosystem.
With easy-to-use development kits, robust
management tools, world-class life cycle management,
and a comprehensive security model, Elo helps
companies deliver the convenience and familiarity of
Android interfaces in a secure, business-friendly way.
Learn more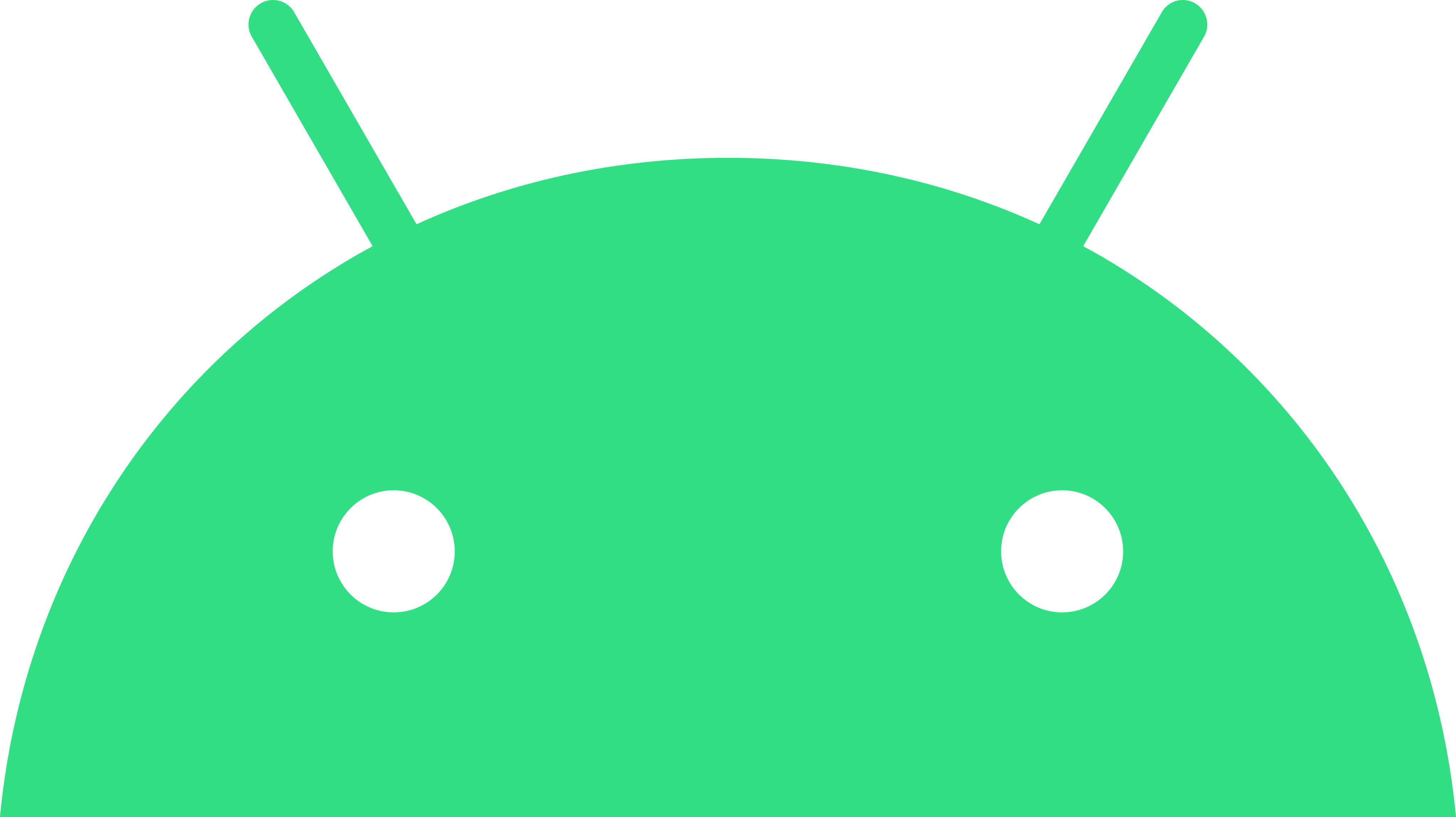 Touch thru glass
enabled with PCAP.
Our TouchPro® PCAP technology supports touch-thru
functionality for installations requiring a front layer of
glass up to 6 mm thick or outdoor touchscreen kiosk
solutions requiring adherence to specific IP/IK ratings.
Whether you need a flush-mounted display or one fully
encased in glass, our robust PCAP touchscreen is
purpose-built for outdoor durability.

Flexibility for your install.
Elo's waterproof touchscreen monitor can be mounted
in landscape, portrait and upward facing orientations,
providing optimal flexibility for integrating in any
counter, kiosk or cabinet design. Whether end users are
viewing up close or from a distance, with or without
polarized sunglasses, our optically bonded outdoor
digital signage display offers what you need while
maintaining optimal clarity for the viewing experience.
Connections
GPIO

HDMI

VGA

DisplayPort

USB
Specifications
Technical

---

TouchPro PCAP with anti-glare - E399052

Touch Technology & Capacity

PCAP (TouchPro® Projected Capacitive) - 10 Touch

10 touch with USB 2.0
2 touch with RS232 via VGA port with E810917

27'' diagonal, Active matrix TFT LCD (LED)

Accessible through switches on the unit's tethered OSD Control box.

Controls: Menu, Up, Down, Select, Power

Settings: Brightness, Contrast, Light sensor, Clock, Phase, H-Position, V-Position, Auto-Adjust, Aspect Ratio, Sharpness, Color Temperature, OSD Timeout, OSD Rotation, OSD Language, OSD H-Position, OSD V-Position, Recall Defaults, Video Priority, Information, Touch on Sleep Mode, Touch Through, Touch Interface, GPIO Control, Time Setting, On/Off Schedule, Daylight Saving Time

Languages: English, French, Italian, German, Spanish, Simplified Chinese, Traditional Chinese, Japanese

Lockouts: OSD, Power

23.54" x 13.24" / 597.89 mm x 336.31 mm

Other Supported Resolutions

640 x 480 60Hz
720 x 400 70Hz
800 x 500, 60Hz
800 x 600 56, 60Hz
1024 x 768 60Hz
1280 x 800 60Hz
1280 x 1024 60Hz
1366 x 768 60Hz, 60Hz RB
1440 x 900 60Hz, 60Hz RB
1680 x 1050 60Hz, 60Hz RB
1920 x 1080 50, 60Hz

Horizontal: ±89° or 178° total / Vertical: ±89° or 178° total

LCD panel: 1500 nits
TouchPro PCAP: 1320 nits

Response Time-total (typical)

Locking for all ports, including USB TypeB, RJ45 for OSD remote key, VGA, HDMI, DisplayPort, 12V D/C in, Terminal Block for GPIO control (4 pins)

HDMI V1.3 Type A receptacle for HDMI input
Analog VGA on Female DE-15 (DB-15) connector (Support RS232 touch via E810917)
DisplayPort V1.1a - Supports later versions of DisplayPort video input

Input Video Horizontal Sync frequency range: 30 – 82K KHz

Input Video Vertical Sync (frame rate) frequency range: 50-75Hz

External DC - Optional power brick (sold separately)

Monitor input power connector: Coaxial power jack (2.5mm (+0.0 -0.1mm) pin outer diameter, 5.7mm (+/- 0.1mm) barrel inner diameter, 9.5mm (+/- 0.2mm) Barrel depth)

Monitor input voltage range: 12V – 24V DC +/- 5%

Adapter output power connector: DC barrel plug (2.5mm (+/- 0.1mm) pin inner diameter, 5.5mm (+/- 0.05mm) barrel outer diameter, 7.5mm (+/- 0.5mm) Barrel length)

Adapter input voltage range: 100-240 VAC

Input frequency: 50-60 Hz

Power Consumption (Typical)

Monitor + adapter
ON: 70W
SLEEP from PC: 1.23W
OFF: 0.26W

16.34" x 25.90" x 2.6" / 415 mm x 658 mm x 66 mm

22.25" x 32.29" x 9.06" / 565 mm x 820 mm x 230 mm

-20°C to 60°C / -4°F to 140°F

-30°C to 80°C / -22°F to 176°F

Operating: 10% to 90%
Storage: 10% to 95% (38.7° maximum wet bulb temperature)

Sealable to IP66 / NEMA 4x

50,000 hours demonstrated

Regulatory approvals and declarations

Australia RCM
Canada cUL, IC
China CCC
Europe CE, TUV
United Kingdom UKCA
Japan VCCI
Korea KCC
Mexico NoM
Taiwan BSMI
United States UL, FCC
International CB
Russia EAC
RoHS, China RoHS, WEEE

GLI 15 kV air / 8 kV contact ESD compliant
UL ball-drop compliant
IK10 impact compliant

200x100mm VESA mount on rear of unit
4 Hole mounting interface on all four sides.

Flush mount with included brackets

Polarize sunglasses view: portrait and landscape
Ambient light sensor (1x)
Thermal sensor (2x)
Internal fan (2x)
External fan (4x)
GPIO Control (1x input, 1x output, VCC, GND)

2799L
HDMI cable with screw-locked type
VGA Cable
Remote OSD
Touch USB Cable with screw-locked type
Quick Install Guide
Flush Mount Brackets w/Screws
EEI Label

Options / Peripherals / Upgrades

Remote OSD (RJ45) - Elo P/N: E483757
Cable Kit DVI-D to HDMI – Elo P/N: E538507
Cable Kit DP to DP – Elo P/N: E582895
PCAP Flush-Mount Kit – Elo P/N: E598366
Y Cable Kit – Elo P/N: E810917
External 80W power brick and cable, LVL6 America – Elo P/N: E596619
External 80W power brick and cable, LVL6 Europe – Elo P/N: E596821
External 80W power brick and cable, LVL6 UK – Elo P/N: E597014
External 80W power brick and cable, LVL6 China – Elo P/N: E597205
External 80W power brick and cable, LVL6 Taiwan – Elo P/N: E597410
External 80W power brick and cable, LVL6 Japan – Elo P/N: E597608
External 80W power brick and cable, LVL6 Argentina – Elo P/N: E597792
External 80W power brick and cable, LVL6 Australia – Elo P/N: E597994
Outdoor Cable Kit – Elo P/N: E503785
HDMI to HDMI Locking Cable – Elo P/N: E503967
---
Get Started with Elo Today.