Elo M60 Pay Mobile POS System
Accept payments
anytime. Anywhere.
Designed to support your everyday business, the Elo M60 Pay delivers an enterprise-grade, Android mobile point of sale system ready
to help you assist customers.
Point of sale
on the go.
The M60 Pay offers built-in mPOS capabilities to accept payments, conduct business, and track sales all from the palm of your hand.
Order now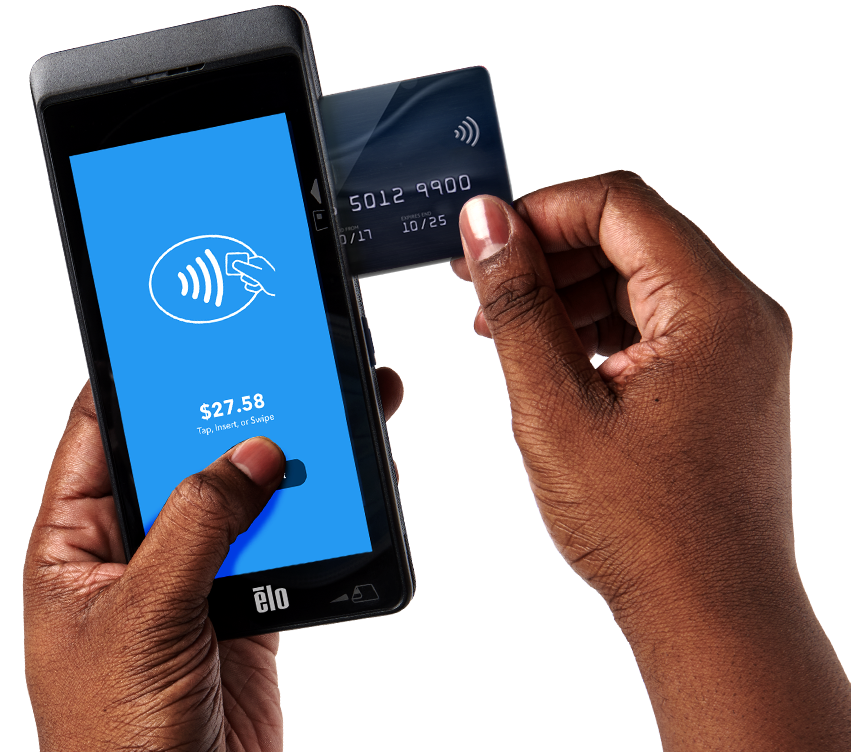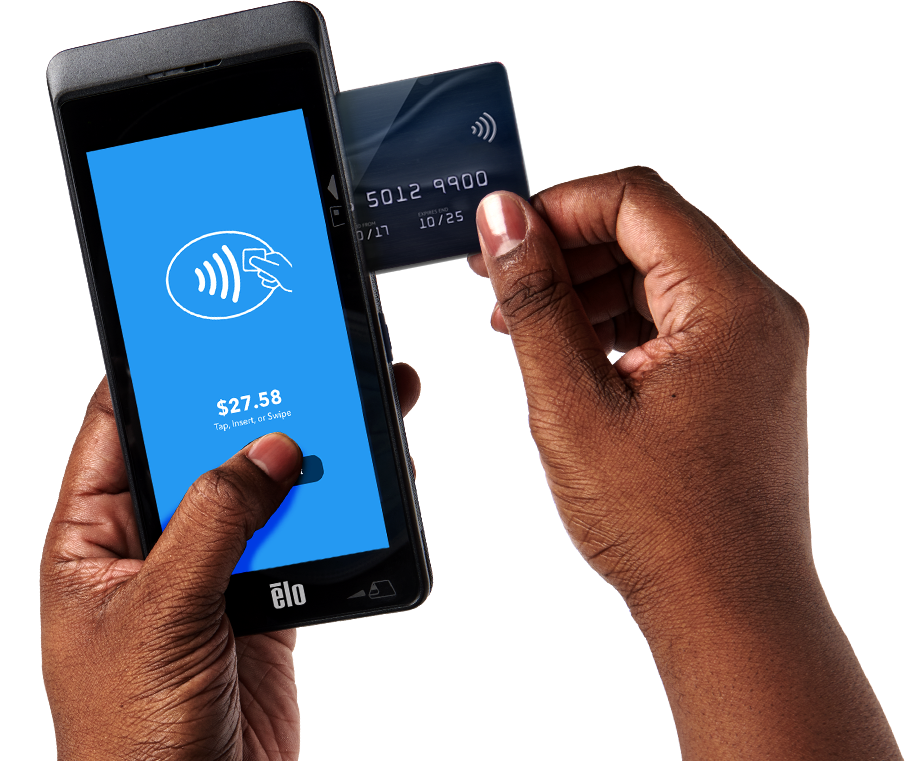 Brilliant
6-inch display.
Complete with a 6-inch HD touch display, integrated payment, flexible Android 10 OS and Qualcomm 660 octa-core processor, the handheld pos computer provides seamless integration, effortless provisioning and simplified device management via EloView or your preferred 3rd‑party MDM.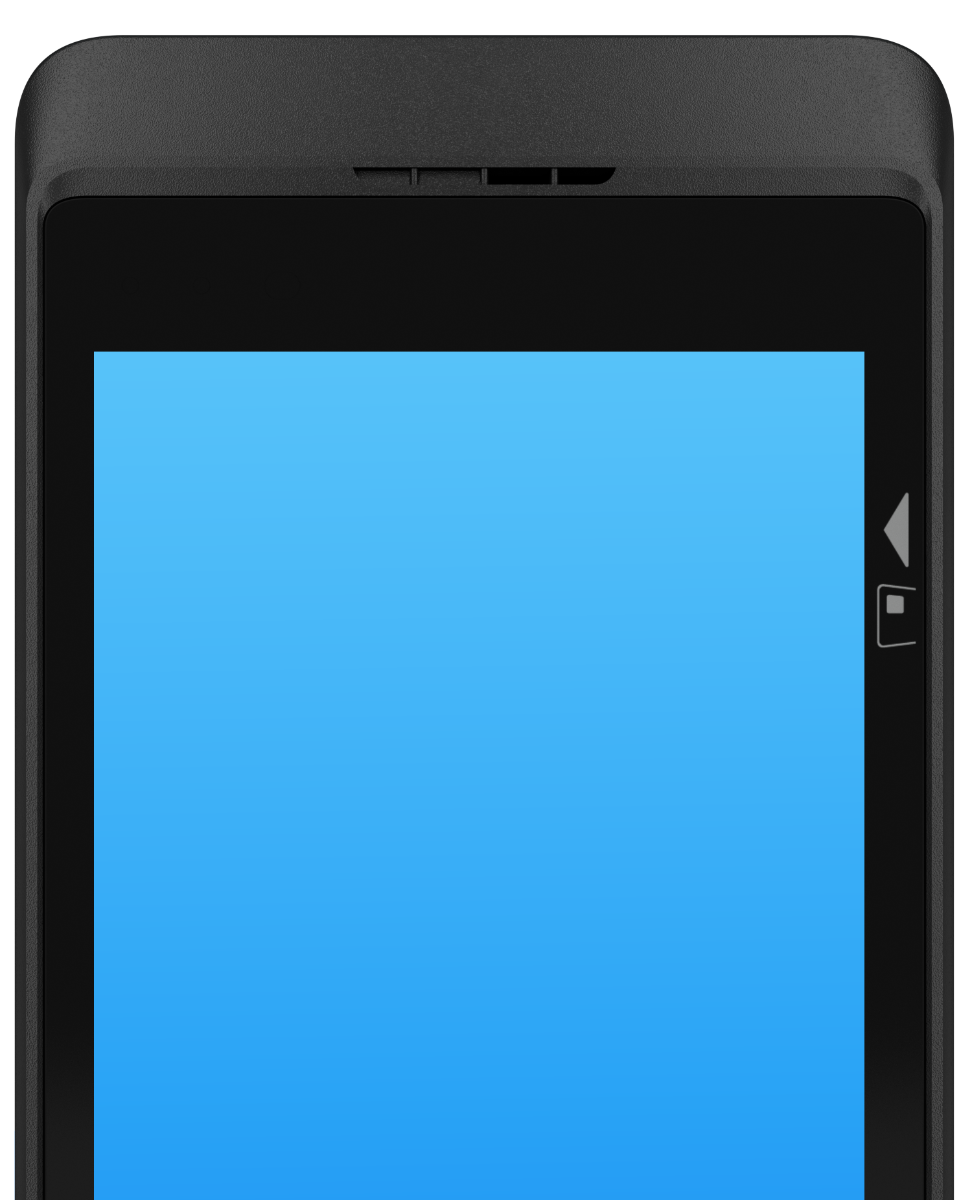 Integrated Payment EMV, MSR & Contactless
Choose the model
that fits your business.
Are you looking for a cellular or Wi-Fi enabled mobile computer? Do you want an integrated 2D barcode scanner? The M60 Pay has been designed to offer the configuration your business needs.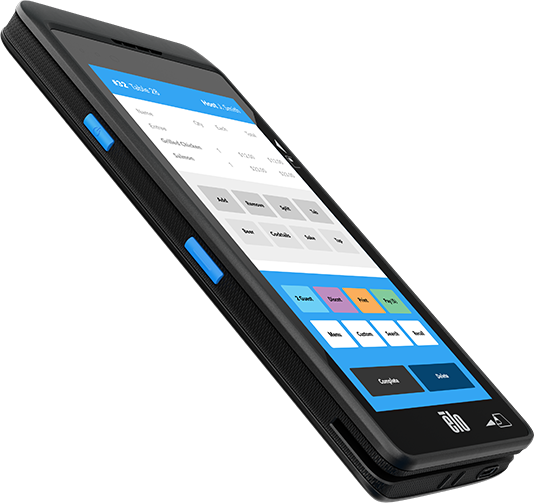 Payment processing.
L1 and L2 Certified: The Elo Payment SDK allows you to easily integrate the M60 in your payment process.
L3 Certified: Elo Pay allows you to easily setup your M60 to accept payments without any coding or certification.
*Select processors available.
Elo Pay.
Elo Pay is a SaaS based payment gateway solution that easily enables customers to integrate our SDK into their Android application for immediate access to processing payments.
Coming Soon.
Dip. Tap.
Swipe.
Accept all forms of payment with the M60 Pay POS terminal. Whether your customers have a physical card or contactless via their mobile phone, the M60 Pay has you covered wherever your customers are – in line, at the counter, table-side or in their seat.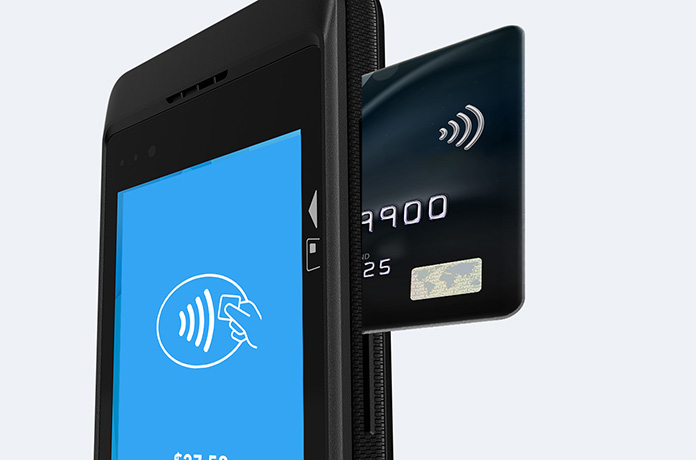 EMV Insert cards with chips.
MSR Swipe cards with mag stripes.
NFC Tap contactless payment cards and devices.
From mobile
to fixed POS.
Use your handheld pos terminal with the DS11 Docking Station to create a seamless customer-facing display that accepts payment. Now that's versatility.*
*Requires an EM10 Expansion Module and Elo USB-C Touchscreen Monitor.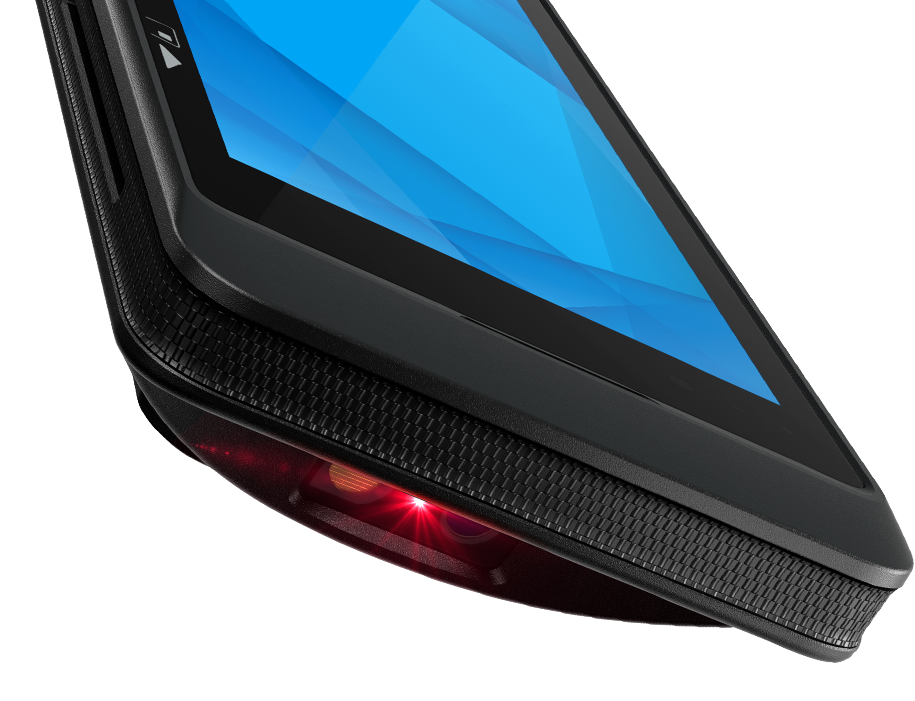 Fast & easy
scanning.
With the 2D barcode scanner, you can do it all to keep your operations running smoothly. From price checking and taking inventory to line-busting and BOPIS – you're covered.
Battery life to
cover your shift.
With a 12-hour battery life*, you don't have to worry about having backups to support constant rotation. And with the quick charge feature, your handheld pos terminal can be fully powered in just about an hour.
*Exact battery life depends on use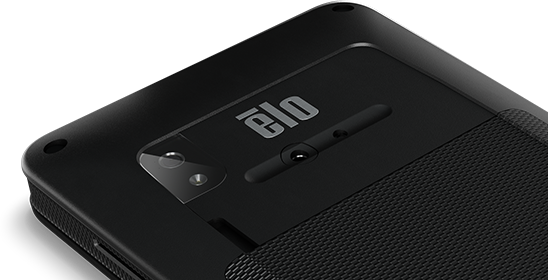 Rugged mobile
computer.
The mobile pos hardware is purpose-built to endure commercial use with features including:
Corning Gorilla Glass

IP54

Drop Resistant (1 m)
One device for
everything.
Whether you are accepting payment, taking inventory or supporting curbside pickup, Elo's portable pos computer delivers one device to run your business.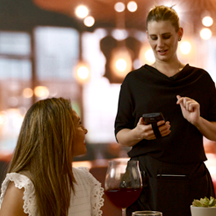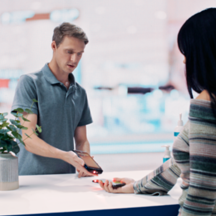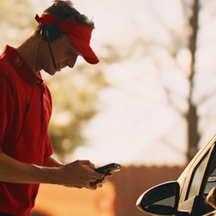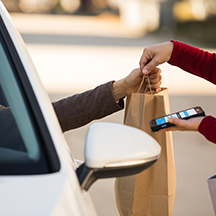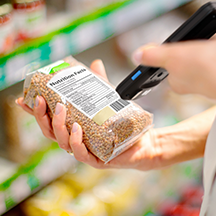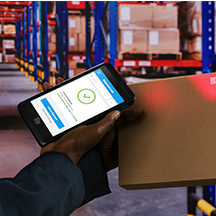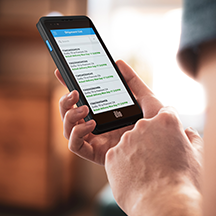 *Select applications require use of the barcode scanner.
Android device management
made easy.
With EloView, you can deploy and securely manage your entire network of Android-powered Elo devices from anywhere in the world.
Provision your devices in seconds with a seamless out‑of‑the‑box experience.

Leverage Elo Home to create a customized (locked-down) interface on your mobile POS android device. Deploy a package of apps, Google apps included, and set specific apps available to admins only.

Manage battery life with ease – view up-to-date battery statistics directly on the device or manage your entire fleet directly from EloView.
Elo EssentialEdge™
The tools you need to seamlessly integrate Elo mobile solutions into your business.
EloCare℠ OS 360: Elo will provide security updates through Android 12. Learn more
Seamless Provisioning: Leverage EloView, Google Zero Touch or scan a QR code to integrate with your choice of MDM provider.
Elo OEMConfig: Get immediate support of Elo's proprietary APIs on your favorite Android MDM platforms, saving you months of time as new releases become available.
Learn more
EloCare provides service and support from the people who know your Elo products best.
Specifications
Technical

---

M60C, Cellular (AT&T, T-Mobile, TELUS), United States, Canada - E862945
M60C, Cellular (Open Carrier), Europe - E993295
M60, WiFi, Worldwide - E863128
M60SC (with barcode scanner), Cellular (AT&T, T-Mobile, TELUS), United States, Canada - E898054
M60SC (with barcode scanner), Cellular (Open Carrier), Europe - E897852
M60S (with barcode scanner), WiFi, Worldwide - E897667

Touch Technology & Capacity

PCAP (Projected Capacitive) - 2 Touch

Qualcomm Snapdragon 660 2.2GHz Octa-Core Processor

Android 10 with Google Play Services (AOSP capable)
Planned upgrade to Android 12 available with OS 360 subscription

6" Optically Bonded High Definition LCD

Projective capacitive with Corning Gorilla Glass
Water rejection
Anti-Fingerprint Coating

Light sensor (automatically adjust backlight brightness)
Proximity sensor (disable display and touch when user places against head)
Accelerometer

Rechargeable Li-Polymer, 3.8V/4000mAh
Serviceable battery
Qualcomm Quick Charge 4

Available on cellular SKU's with user accessible nano SIM slot.

LTE US, Canada Carriers: AT&T, T-Mobile, TELUS
LTE Europe: Open Carrier

For E862945 (M60C), E898054 (M60SC):
WCDMA: B2, B4, B5
LTE: B2, B4, B12, B13, B66

For E993295 (M60C), E897852 (M60SC):
WCDMA: B1, B8
LTE: B1, B3, B7, B8, B20


Simultaneous GNSS Receiver for GPS, GLONASS, Galileo and BeiDou
AGPS support

(for cellular models only)

USB Type-C for display, charging and data

8MP Auto-Focus with Flash LED and Flashlight (Torch)

EMV Contactless ISO 14443-A/B, MiFare, ISO-18092
EMV Chip Card Reader (chip and pin-on-glass)
3-track MSR ISO 7810/7811

PCI-PTS 6.x (PCI Approval Number: 4-30470)
EMV L1 & L2
Visa PayWave
Mastercard PayPass
Amex ExpressPay
Discover D-PAS
Mastercard TQM
Apple Pay™
Google Pay™
Samsung Pay™

SE4720 scan engine (1D/2D Imager)*
*on M60S/M60SC models only

802.11a/b/g/n/ac with 2x2 MU-MIMO

1x combination Green/Amber LED for battery/charging status
1x combination Blue/Red user programmable LED

Microphone
1W Front facing speaker
USB-C headset support

Left and Right Programmable buttons
Left and Right BCR trigger buttons (for M60S/M60SC BCR SKUs only)
Power Button

M60/M60C: 7.32" x 3.40" x 0.77" / 186 mm x 86.4 mm x 19.5 mm
M60S/M60SC: 7.32" x 3.40" x 1.27" / 186 mm x 86.4 mm x 32.3 mm

M60/M60C: 8.86" x 5.70" x 2.95" / 225 mm x145 mm x 75 mm
M60S/M60SC: 8.86" x 5.70" x 3.82" / 225 mm x 145 mm x 97 mm

M60: 0.79 lbs / 362 g
M60C: 0.82 lbs / 370 g
M60S: 0.87 lbs / 396 g
M60SC: 0.89 lbs / 403 g

M60: 1.61 lbs / 730 g
M60C: 1.63 lbs / 740 g
M60S: 1.74 lbs / 789 g
M60SC: 1.75 lbs / 795 g

0°C to 50°C / 32°F to 122°F

-30°C to 60°C / -22°F to 140°F

Regulatory approvals and declarations

UL, FCC (US) - Class B
cUL, IC (Canada)
CB (International safety)
CE (Europe) - Class B
RCM (Australia)
China RoHS

Class C: 8kV contact, 15kV air

200 tumbles, 1.6ft./0.5m per IEC 60068-2-32

3 year warranty coverage + ADP - Elo P/N: E672040
5 year warranty coverage + ADP - Elo P/N: E672239
1 year warranty coverage + AUR + ADP - Elo P/N: E894512
3 year warranty coverage + AUR + ADP - Elo P/N: E672440
5 year warranty coverage + AUR + ADP - Elo P/N: E672646
3 year warranty coverage + ADP + OS 360 - Elo P/N: E893726
4 year warranty coverage + ADP + OS 360 - Elo P/N: E150782
3 year warranty coverage + AUR + ADP + OS 360 - Elo P/N: E894122
4 year warranty coverage + AUR + ADP + OS 360 - Elo P/N: E150971
3 year OS 360 - Elo P/N: E873133
4 year OS 360 - Elo P/N:  E565885

Monthly Android security updates available with Elo OS 360 package.

IP54 per IEC standard 60529

Elo M60 Pay
USB Type C Charger with Qualcomm Quick Charge 4.0
Quick Install Guide

MicroSD up to 32GB SDHC and up to 256 GB SDXC
Option to support 1x nano-SAM card via a Micro SD slot.

EM10 Expansion Module - Elo P/N: E863687
RB11 Rubber Boot for M60/M60C - Elo P/N: E321842
RB11 Rubber Boot for M60S/M60SC - Elo P/N E392830
DS11 Docking Station (HS11 Hand Strap included) - Elo P/N: E392249
DC11 4 Slot Device Charger - Elo P/N: E392443
HS11 Hand Strap - Elo P/N: E498250
---
Accessories
(5)
Upgrades, add-ons, and more.
Get Started with Elo Today.