Software
Elo Access App Standard
Includes customizable wellness questionnaire for
pre-entry screening.
Elo Access App Premium
Includes real-time temperature check, facial recognition, mask detection and customizable wellness questionnaire for pre-entry screening.
User friendly interface
front to back.
Easily customize your wellness screening process and flow to optimize use for your business.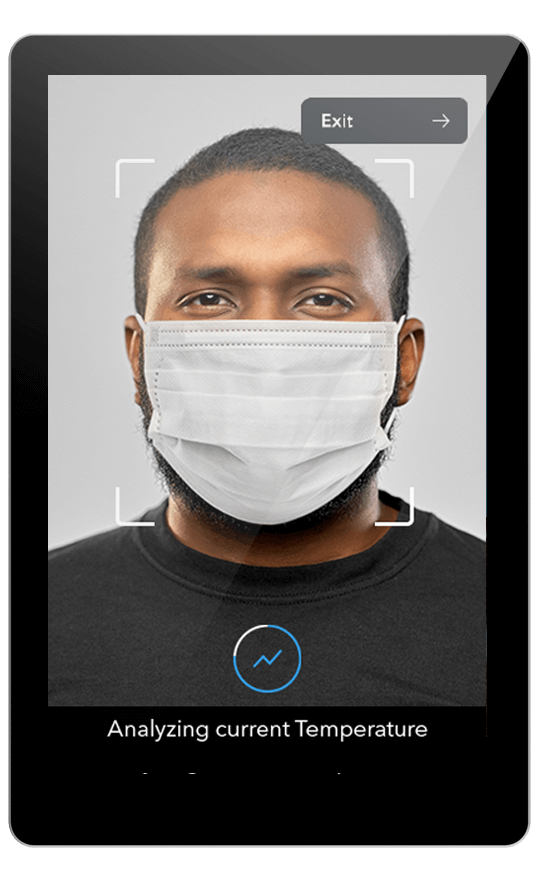 Detect, Scan & Screen
With built-in intelligence, the sensor will automatically detect when a person is ready to be checked and adjust positioning based on height.
Determine if the person is wearing a mask and if not, require a mask to be worn before completing the temperature check process.
Customizable wellness questionnaire can be used for additional screening and data collection.
Deliver Rapid Results
Allow personnel and guests to flow through quickly with a variety of access options. By using the data output from the temperature sensor, staff can rapidly identify whether it is appropriate for someone to proceed.
Key Features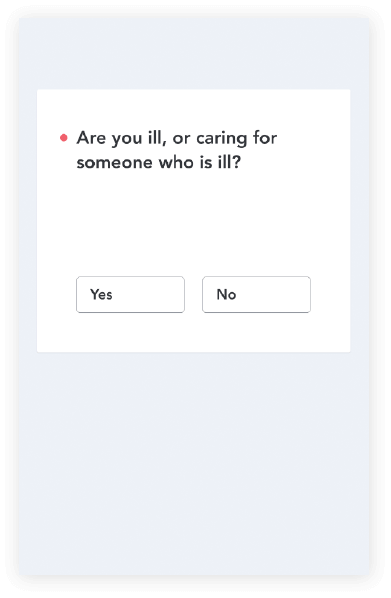 Custom Health Questionnaire
Easily customize questions designed to collect the information you need from employees and guests to keep your business open.
Temperature Screening
Provide automated, real-time temperature screening for all employees and guests.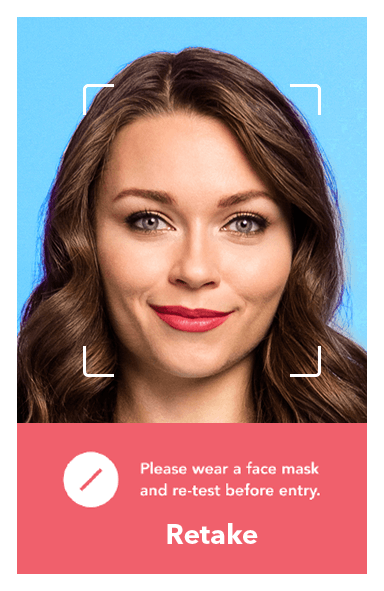 Mask detection
Determine if the person is wearing a mask and if not, you can require a mask for entry.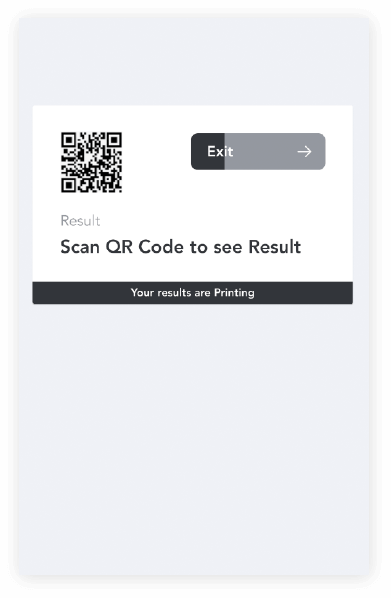 Privacy Mode
Protect privacy with the option to view results on a personal device by enabling employees and guest to scan a QR code on the display. Or enable the printing option to provide instant results on paper.
Reporting & Aggregated Data
Provide admins with the information they need in one location. Know who visited, their results, when they occurred and what was inputted.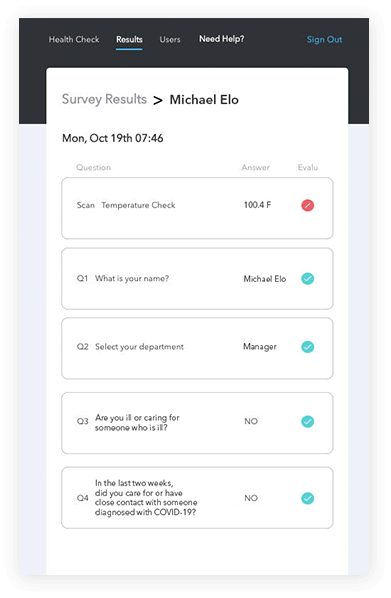 Contact Tracing
Identify who may have been exposed to a sick employee or visitor based on your sign-in data.
Easy to Manage Software
From easily turning on and off mask detection and adjusting temperature limitations to modifying the questionnaire and having access to consolidated reporting, the Elo Access App offers simplicity from the front end to back end.
Get Started with Elo Today.